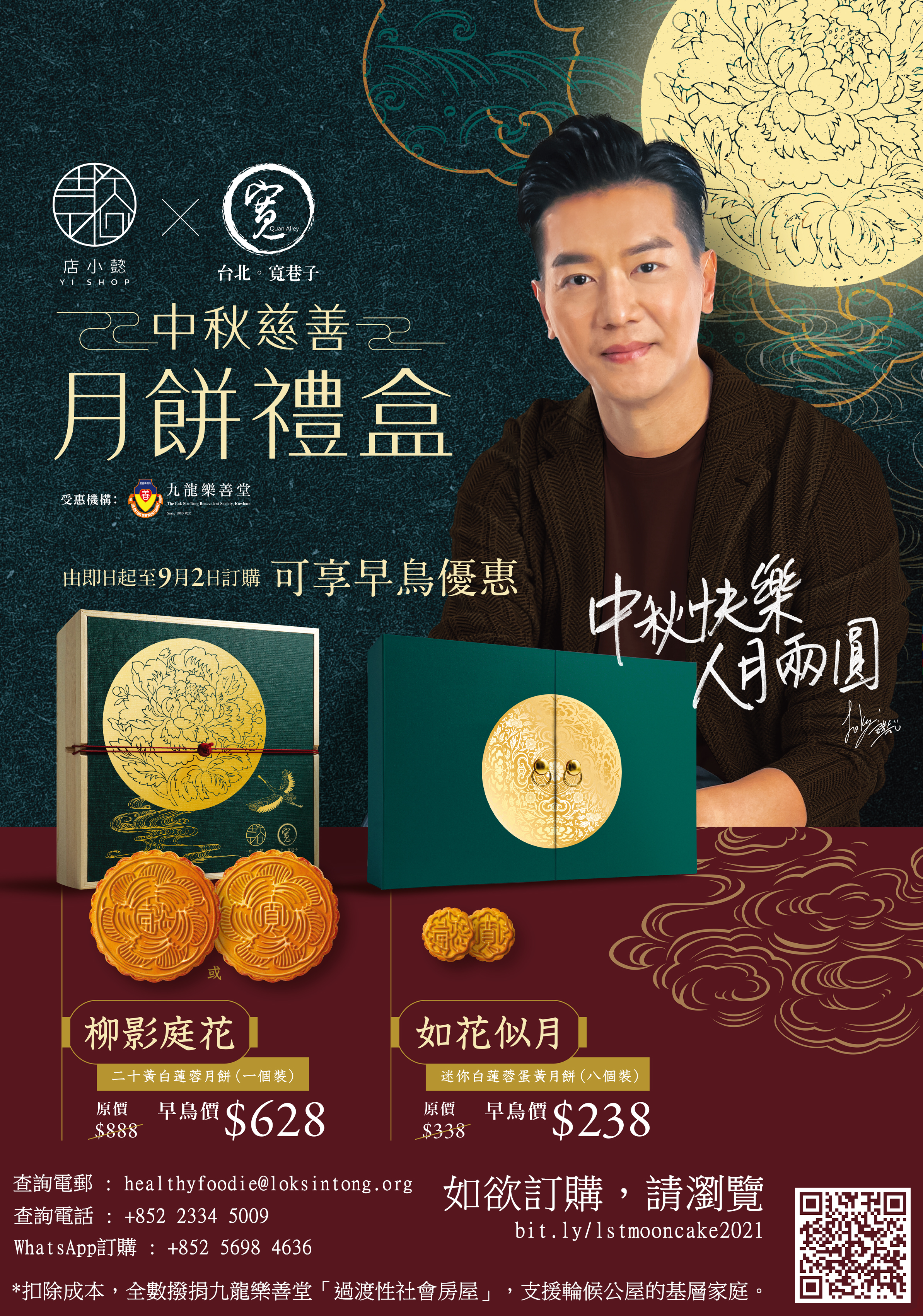 Lok Sin Tong Meal Delivery Service Centre is cooperating with Yi Shop (店小懿) by Hong Kong Artist Lokyi Lai and Quan Alley HK (寬巷子), in Mid-Autumn Festival Mooncake Giftset Charity Sale. We raise fund for "Mealtual Love" which is a campaign that aims to provide free meals to the grass-rooted families and elderlies.
The whole period:From now to 15 September,2021
Period in Early-bird:From now to 2 September, availableto voucher only
Original price sale period:3 September to 15 September, available to voucher and product
Item(s):
1.LargeMooncakeGiftset (1 pc)
2.MiniMooncakeGiftset (8 pcs)
Online Order : bit.ly/lstmooncake2021
Phone Order : 2334 5009
WhatsApp Order : 5698 4636
MooncakeGiftset(s) :
【Large MooncakeGiftset (1 pc)】
A super huge mooncake with 20 salty-egg yolk, the biggest mooncake you could ever get in Hong Kong, which makes it the best choice to share with family and friends after a great, lovely Mid-Autumn Festival Dinner.
Charity price in Early-bird :HKD$628
Original price:HKD$888
Large
Voucher
【MooncakeGiftset (8 pcs)】
A traditional taste of Mid Autumn Festival, mooncake with the smooth and rich lotus seed paste coming with a salty-egg yolk, this is probably the best combination for a festive full-moon night.
Charity price in Early-bird:HKD$238
Original price:HKD$338
Mini