Two Newly-Added Electronic Payment Gateways for Online Donation
PayMe & Coin Dragon Are Now AVAILABLE!
Online donation has been becoming more prevalent in this day and age. Lok Sin Tong therefore would like to provide the public with more diversified and convenient ways of electronic donation. We aim to help more people in need. Donation will be spent for supporting Lok Sin Tong's Medical, Educational, Elderly and Social Welfare Services.
LOK SIN TONG X PayMe !
Two simple and direct ways for donation to Lok Sin Tong are shown below:
Scan the QR Code of ours directly (as below)
Using mobile phone and click the link for donation: https://qr.payme.hsbc.com.hk/2/CnMcv2dCPnbSW4eymxb8JE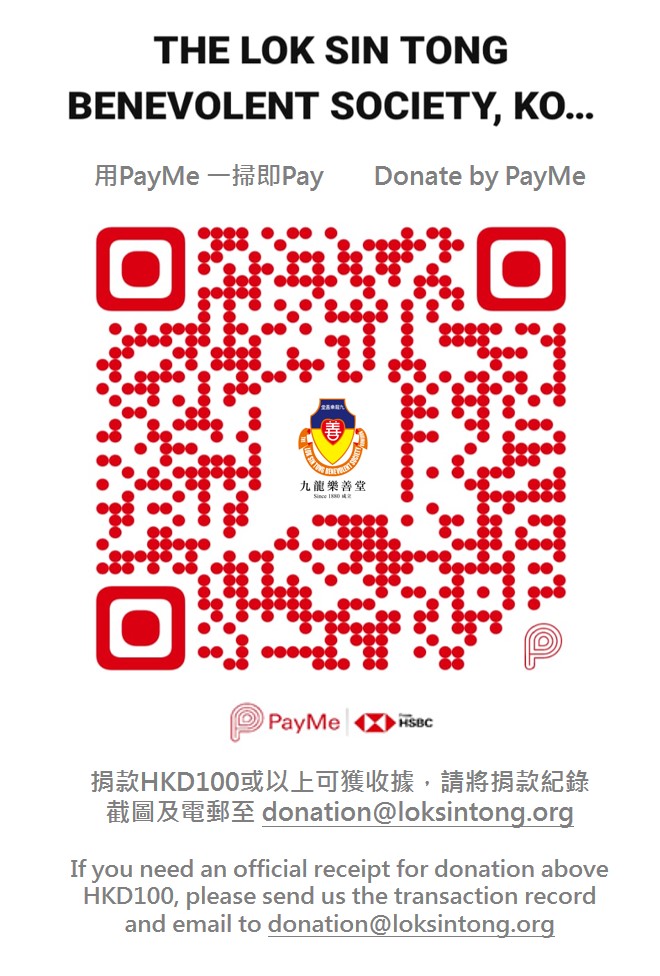 * Please specifically indicate if you would like to make donation to particular donation item(s).
* If an official receipt is required (the amount of donation will be made by $100 or above): Please send an email to donation@loksintong.org attached with the receiver's name, the address and the screenshot of your donation record.
*The receipt will be issued within a month.
LOK SIN TONG X THE COIN DRAGON COIN EXCHANGE SERVICE!
Most people nowadays would use the online payment for donation. Coins have not been used for both the public and the merchant gradually. A lot of unused coins are left. Lok Sin Tong therefore cooperating with the Coin Dragon encourages the public to make donation via using the coin exchange kiosk provided by the Coin Dragon.
Make the coins be something practical, and meaningful. Help the needy through the kiosk!
Steps for donation:
Put coins (all denominations accepted) on tray of the coin exchange kiosk.
The kiosk will automatically calculate the amount of coins.
Choose the output for your coins' value: Charity Donation
Press The Lok Sin Tong Benevolent Society Kowloon
If receipt needed, please fill in your information via the kiosk. An official receipt will be issued within a month.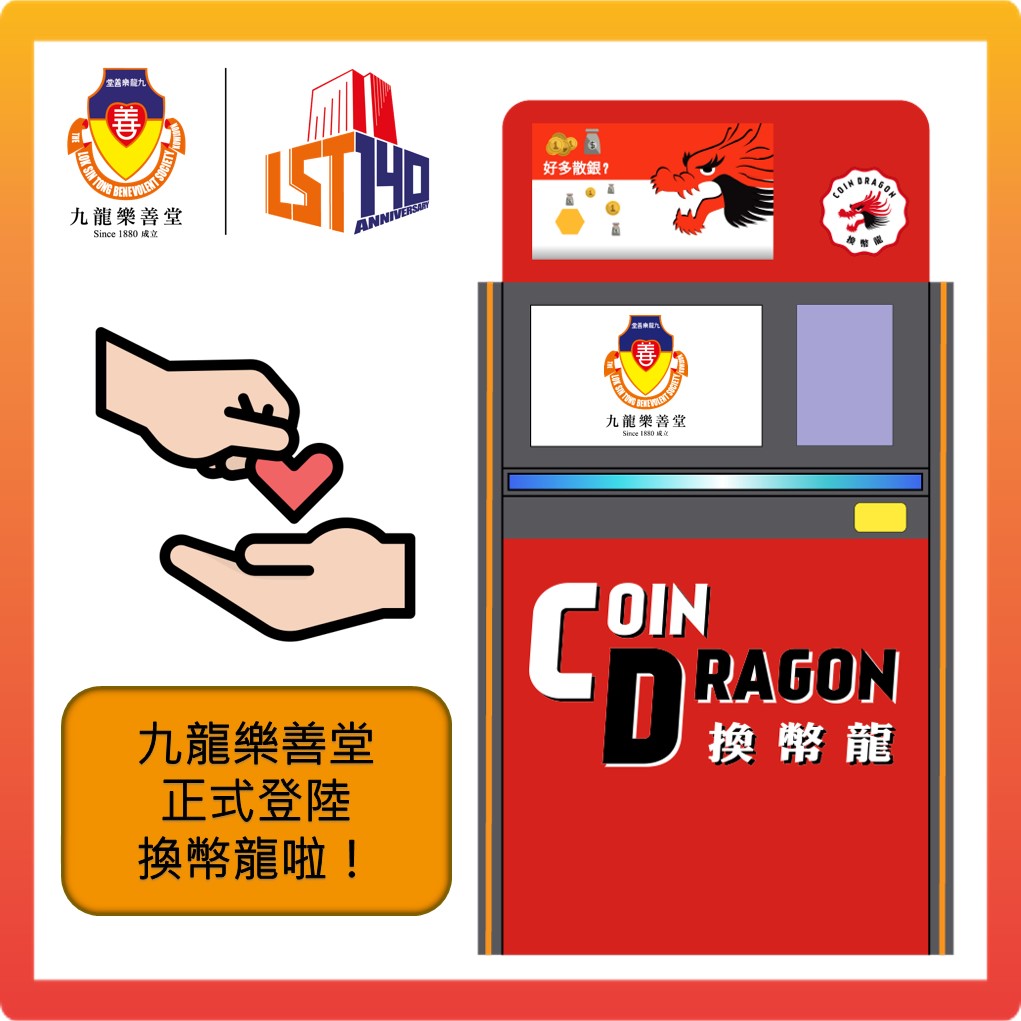 Coin Dragon – Over 60 kiosks have been put into service all over Hong Kong, Kowloon and New Territories
Search For Kiosk: https://thecoindragon.com/
For any enquiries, please contact Corporate Resource Development Department.
Address: Corporate Resource Development Department, 61 Lung Kong Road, Kowloon City
Email:donation@loksintong.org
Enquiry:2272-9808 / 2382-1576 / 5485-1633 (What'sApp)