LST Mid-Autumn Festival : Distribution of Lucky Bags
The Mid-Autumn Festival is coming, although the Covid-19 Pandemic exists, Lok Sin Tong is fearless to share LOVE! We are going to specially organize the event "LST Mid-Autumn Festival : Distribution of Lucky Bags". Its purpose is to give the lucky bags to the elderly living alone and the two elderly living together on the Mid-Autumn Festival ( 1st October ).
We sincerely hope donors from all walks of life will be willing to generously donate HK$280 to purchase a lucky bag, which will be distributed to the elderly through Lok Sin Tong. Let us spread our love to the elderly and celebrate this heart-warming Mid-Autumn Festival together! Fight the epidemic hand in hand with no fear.
About the Lucky Bags: mooncakes, fragrant rice, rice vermicelli. oatmeal, Luncheon meat, biscuits, anti-epidemic masks, alcohol handrubs
Subscription Price for a lucky bag: HK$280

Please Support us! Together, we spread out love to the elderly!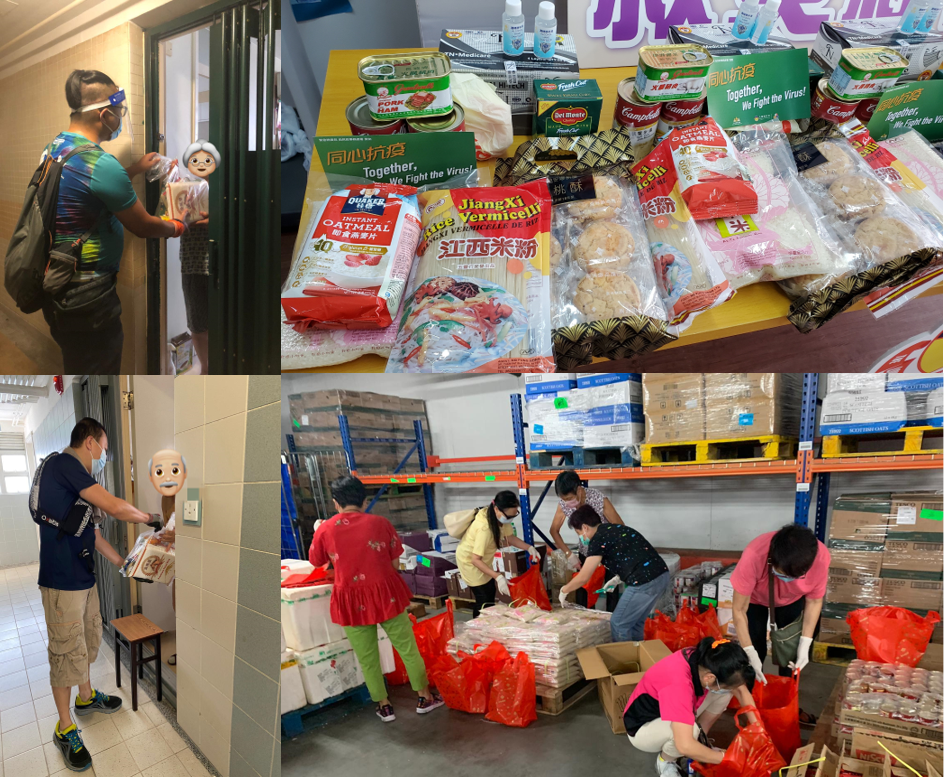 Donation Method:
Download Donation Form (Download)
Online Donation Platform
Donation could be made directly through online platform.
Donation website: https://www.loksintong.org/online-donation
Donors shall choose "Other" and specifically indicate "LST Mid-Autumn Festival : Distribution of Lucky Bags".
PayMe
Scan the QR Code of ours directly (as below)
Using mobile phone and click the link for donation: https://qr.payme.hsbc.com.hk/2/CnMcv2dCPnbSW4eymxb8JE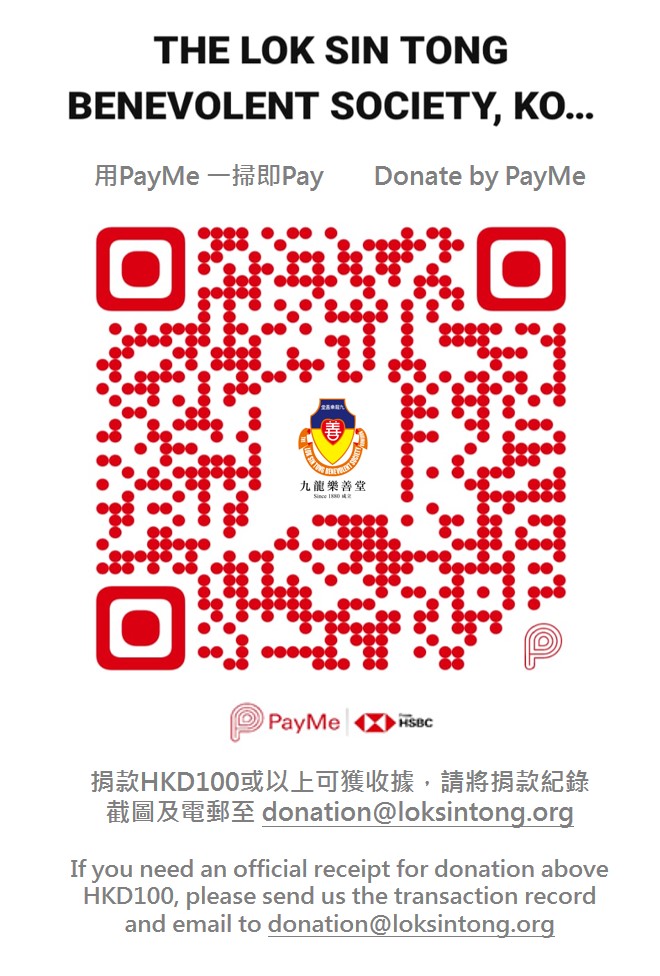 By PPS - Our merchant code:6301
Fast Payment System (FPS) - (FPS ID): 3937984
By Cheque
Cheque payable to: The Lok Sin Tong Benevolent Society, Kowloon
By mail or in person, all are welcome.
*Please indicate donation made to "LST Mid-Autumn Festival: Distribution of Lucky Bags" on the back of cheque
Through Bank
Donations can be deposited to the following bank accounts of The Lok Sin Tong Benevolent Society, Kowloon:
Bank of China (Hong Kong):
012-589-0-003845-7
Hang Seng Bank:
285-000089-003
HSBC:
096-136494-001
The Bank of East Asia:
514-40-405946-2
*Receipts will be issued for donations over HK$100, which are tax deductible in Hong Kong.
*If donation receipt is required, please provide the related donation record together with name and correspondence address of donor by mail or by email.
Address: 61 Lung Kong Road, Kowloon City
Email: donation@loksintong.org
Enquiry: 2272-9808 / 2382-1576 / 5485-1633 (What'sApp)