About Us
Words from Chairman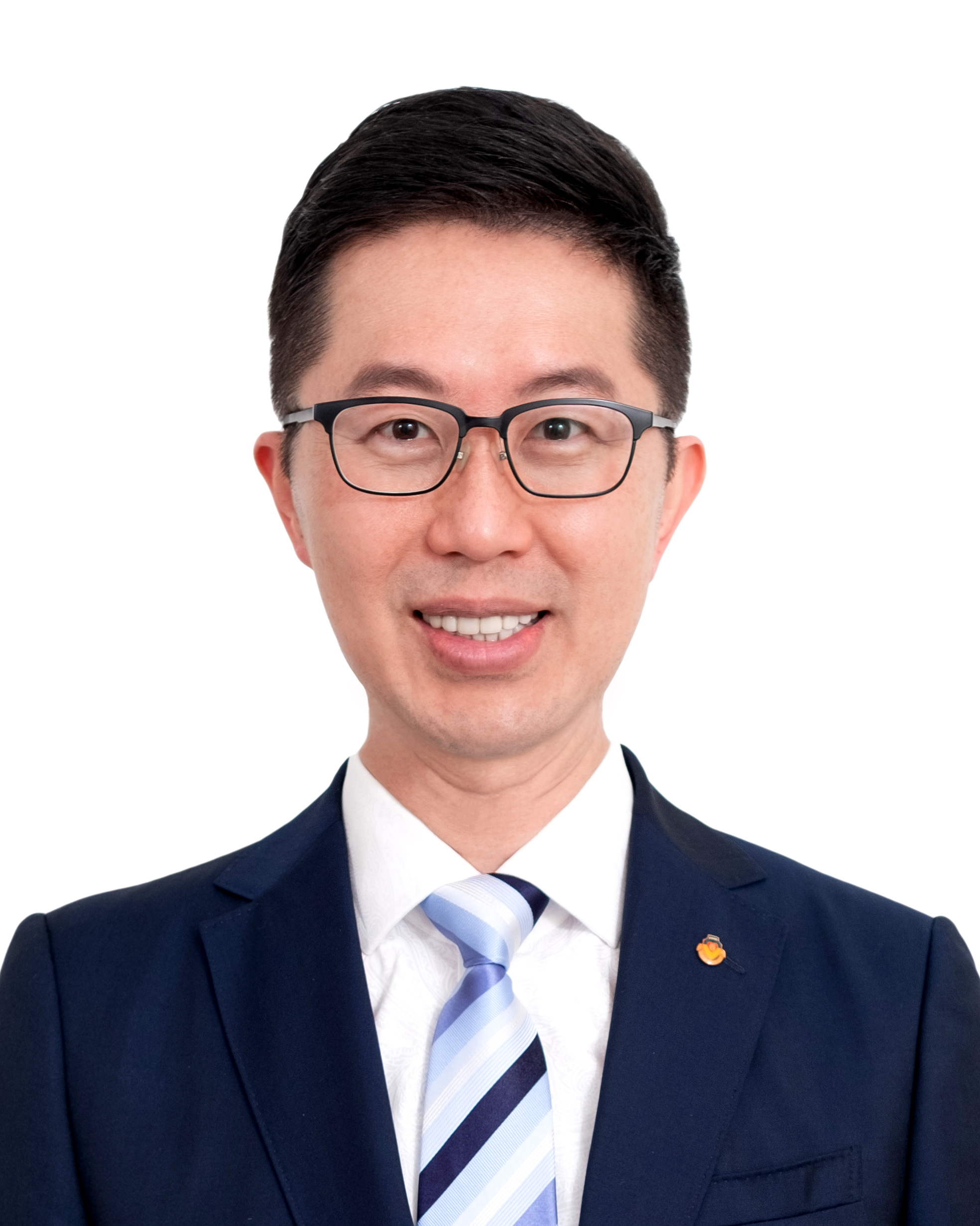 Dr. Pang Chi Wang, Peter
Chairman of Lok Sin Tong Benevolent Society, Kowloon (2021-2022)
The coronavirus COVID-19 pandemic is the defining global health crisis of our time, but the pandemic is much more than a health crisis, it's also an unprecedented socio-economic crisis.
In light of the rise in social, medical and other needs, our Lok Sin Tong Benevolent Society, Kowloon, being a charitable organization in Hong Kong with 141 years' history, we are passionately committed to our mission and vision,
To relieve victims from disasters and console people in distress;
To provide quality medical care and medicine;
To promote education and cultivate youngsters;
To care for the old and nurture the young" ; and
To serve all sectors of the Hong Kong community.
It is my honor that, with the support of the Executive Committee members and colleagues, I have been elected as the Chairman of Lok Sin Tong for the year of 2021-22. I am very willing to shoulder its responsibilities and leading the organization moving forward.
I believed with the support of all governmental departments, donors, corporates, Executive Committee members, and colleagues from headquarter and subsidiary units, we can deliver more quality services to the disadvantaged groups in the community and to reach our spirit of "Care with genuine love, Act with merciful benevolence."
In the year of 2021-22, we will continue to provide quality educational, medical, social welfare and social housing services which our predecessors did so much to achieve.
To alleviate poverty, we will continue to launch more social housing projects to the community. After the completion of "The Lok Sin Tong Primary School" project, we will launch another "MIC Social Housing Project at the Junction of Sung Wong Toi Road and To Kwa Wan Road". At the same time, we are also exploring the feasibility on utilizing a hotel at To Kwa Wan for transitional housing use. We target to provide 300 transitional housing units for the deprived families who are waiting for public housing over 3 years.
I would like to thank Mr. Lee Shing Kan, our Vice-Chairman, donating 5 million to set up "Lee Shing Kan Transitional Housing Fund" to support these meaningful projects.
To provide our residents and youth an opportunity for upward mobility, I will make donations to set up the "Social Housing College", organize multi skill training courses for the residents and provide job matching services, and also conducting interest classes to equip students with multi talents.
As the economic downturn increases the needs of subsidized meals, we will launch a new program named "Meal Voucher Campaign – 'Mealtual' Love", work with different restaurants in Kowloon City, to provide a healthy meal at HK$10 to the grassroots and the unemployed. In this program, I would like to thank Mr. Chan Kin Ping, JP, our Vice-Chairman, for his kind donations. A "Communal Canteen" will also be set up at Wong Tai Sin in the third quarter of this year, provide low-cost and healthy meals to the grassroots.
To meet the health and care needs of ageing population, more elderly and rehabilitation services should be provided to the community. Funded by the Social Welfare Department, Wong Tai Sin Day Care Centre for the Elderly will be launched in May. I would like to take this opportunity to specially thank Mr. Mok Man Too, Michael, our Vice-Chairman, donate over 2.3 million to sponsor our centre. And under the support of another donor, we will open two rehabilitation centers to serve the children and adults in Wan Chai.
In our educational services, we successfully bided a new kindergarten and will put into service next year in Sham Shui Po. We will proactively comply with the educational policy of the government, optimize online teaching program, and promote the education of National Security.
To medical services, we proactively implement many Primary Healthcare programs, including the opening of a new Community Pharmacy in Kowloon to provide medicine and consultancy services at cost to patients with chronic illness; and the "District Health Centre (DHC) Express" is also our development focus this year.
In recent years, we have launched a variety of self-financing supplementary programs to meet the needs of the society. I would like here to sincerely thank for all sponsors and contributions of our former chairmen, Executive Committee members, and all hard work made by our colleagues to launch so many meaningful projects, one after another.
Lastly, I deeply appreciate the full support of all governmental departments, Executive Committee members and colleagues, plus the selfless contribution of commercial sectors and donors. I hope the pandemic could end soon and wish you all have a healthy and happy life!